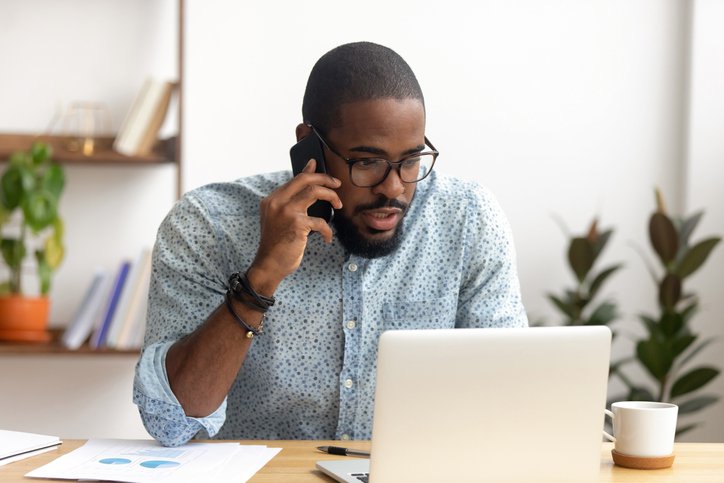 Using the right e-commerce strategies for your small business can take your company to the next level. It can help you generate leads and sales without spending a fortune.
According to OptinMonster, 93.5% of internet users globally have made a purchase online. The figure is a dead giveaway of how lucrative running an e-commerce store can be. It can also be an indicator, however, of how fierce the competition is in the e-commerce space.
That is why, to beat your competitors, retain customers, and boost your sales, you need the right e-commerce strategies in place. We've put together some practical e-commerce strategies to get you started.
Here are our top 7 e-commerce strategies to help increase your small business sales:
Include advanced product filtering
Highlight new products
Offer more payment options
Give discounts
Leverage social proof
Build loyalty programs
Provide discounted or free shipping
What to consider before trying a new e-commerce strategy
There are overarching elements that you should be mindful of when running your e-commerce marketing campaigns. Consider these, and you drastically increase your chances of getting great results out of your e-commerce venture.
1. Ideal buyers
Knowing your target customers helps increase the relevance and effectiveness of your e-commerce marketing initiatives.
Creating your buyer persona — a semi-fictional representation of your ideal customers based on real research — helps you analyze your target audience's behaviors.
Build your e-commerce marketing and website strategies around their challenges and pain points to make your marketing materials and strategies more compelling.
2. Customer needs
Considering the needs of your customers plays a vital role when choosing your e-commerce strategies.
Because your customers are your buyers, you can't afford to ignore their needs when developing your products and putting together your marketing plans.
3. Channels or interaction points
Learning where your target audiences interact with your brand helps you ensure consistency in customer experience, pricing, product description, and branding across multiple channels.
Refine your strategies to provide a seamless customer experience, whether your audience is browsing through your products on social media or your e-commerce website.
7 e-commerce strategies for your small business
To succeed in digital entrepreneurship, you need careful planning and the implementation of the right strategies. The seven strategies below will help take your small business off the ground.
1. Include advanced product filtering
Provide a quick and easy shopping experience for your customers by letting them perform an advanced product search.
With this, your site visitors can find what they're looking for in seconds and with just a few clicks.
E-commerce solutions such as Shopify let you add up to 250 tags to your products for filtering so you and your customers can find them easily.

Adding advanced filter options helps showcase product varieties based on color, design, size, and more, without your shoppers having to scour your website manually.
This improves user experience, and in turn, increases your sales.
2. Highlight new products
If you're new to running a digital store, know that new products have a certain appeal to customers that can help draw them in. Use this to your advantage by displaying your latest or seasonal items on relevant web pages.
Patpat.com, for example, highlights their new arrivals on their homepage.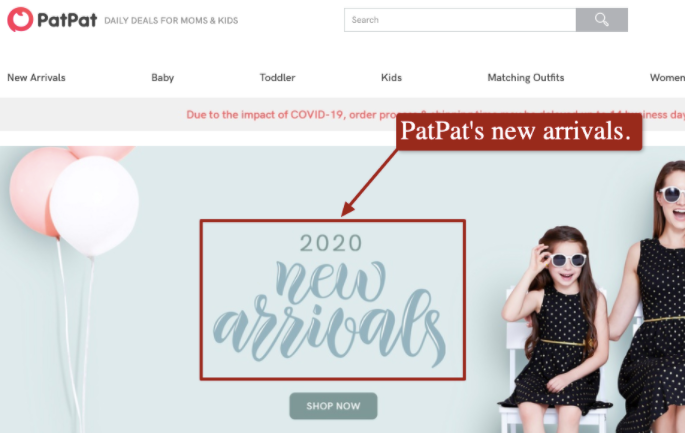 Because their avid followers are informed of their new products, it brings excitement and compels them to buy.
Here are a few other tips to help you attract the attention of shoppers with your featured products:
Add an element of urgency in your offers: By mentioning that your products are available for a limited time only, your customers are compelled to buy immediately.
Include your best-selling items: Promote your popular products along with your featured items to help motivate shoppers to check your other offers.
3. Offer more payment options
Providing several payment options enables you to cater to a wide variety of customers. The more payment options you have, the easier it becomes for your customers to purchase from you.
Offering multiple payment options can also help reduce your cart abandonment rate and increase your conversions.
E-commerce CMS platforms such as BigCommerce allow you to choose from 65 payment gateway integrations for online payments, plus mobile and digital wallets, including PayPal and Apple Pay.
It's easy to set your payment integrations on the platform. Once you've chosen a payment option, enable the payment gateway, then enter your credentials to make it active.
Before adding payment options to your store, consider these points:
Customer convenience: Younger audiences are comfortable paying through digital wallets such as PayPal, while older customers prefer using credit/debit cards. Be mindful of your customers' preferences when choosing which payment options to add to your e-commerce store.
Put a premium on security: Assess the security controls the payment gateways have and if they comply with regulations. Providing secure transactions show your customers that you care for them.
4. Give discounts
Offering bargains can motivate your web traffic to buy your products — it works wonders for acquiring new customers. Not only are discounts catchy, but they also make your audience feel good about buying.
To get better results out of your discounts, mention them in strategic places on your website. If you're running other types of marketing strategies, pay close attention to your timing and in which location of your marketing funnel you'll present your discounts.
With the right location, strategy, timing, and discount offer, your conversion rate will increase.
Wix eCommerce allows you to create custom coupons for single products and categories, including bulk purchase orders. Through the platform's features, you can provide special offers by giving your first-time buyers a 40% discount when they sign up for your newsletters.
It also allows you to add various elements to your product pages, such as videos, images, and text blocks. Use the latter to add crucial details about the transaction such as e-commerce sales tax (if it's applicable), product description and benefits, and more.
5. Leverage social proof
Displaying reviews from satisfied customers can influence your web visitors to trust you.
The reviews can be about their great customer service experiences with your support team, product quality, the quick arrival of your products, or another positive experience. They serve as social proof of how transaction-worthy your small business is.
It's a nod of approval from people who interacted with your brand, and it tells other shoppers about the reliability and quality of your products and services, which helps compel them to buy.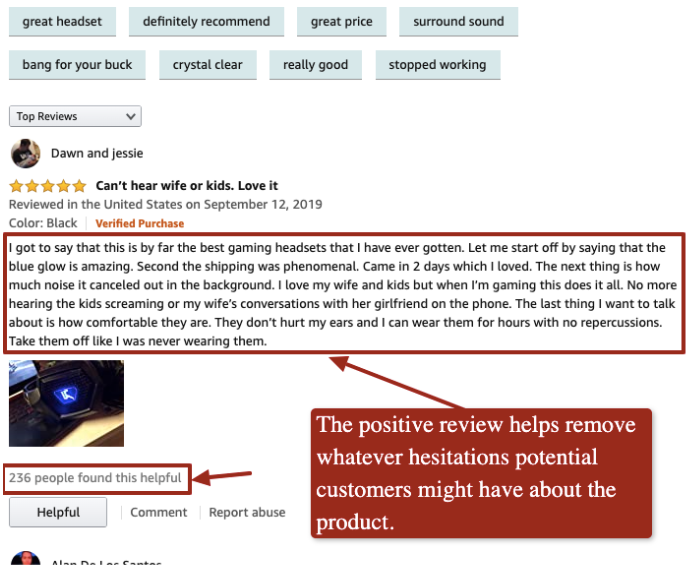 Social proof helps build trust between you and your prospects. The more people trust you, the more likely they are to buy.
6. Run loyalty programs
Keeping your existing customers is as important as acquiring new ones.
To encourage customer loyalty, offer exclusive coupons, vouchers, and rewards programs, among other things. These initiatives will make your existing customers feel important and valued since there is exclusivity to it.
Run successful loyalty programs by considering these factors:
Criteria for customer rewards: Most rewards are given in exchange for purchases. However, you can also offer incentives when customers leave product reviews, invite friends, and more.
Redemption process: Set up a system, either manually or through automated triggers, that allows customers to redeem their rewards quickly and easily. A long, winding process can discourage customers from joining your rewards programs.
7. Provide discounted delivery or free shipping
According to VWO, 42.39% of customers abandon their virtual shopping carts because of shipping costs. That's how real of a threat delivery costs can be for people running an e-commerce business.
If you aren't mindful of the amount you charge for shipping, you can lose thousands of dollars worth of sales even without you knowing it. Overcome this threat by integrating free or discounted delivery costs into your pricing strategy.
Here are some tips to help you make this work:
Run free shipping as a limited time offer and check how it affects your sales and revenue.
Offer free delivery only for users who sign up for an account on your online store.
Provide complimentary shipping if the purchase exceeds a specific value to encourage shoppers to buy more.
Find the best strategies to grow your small business
The future of e-commerce looks brighter than ever. People are opting for online purchases as opposed to visiting brick-and-mortar stores due to the COVID-19 threat.
Follow the strategies above so you can grow your sales and get a bigger slice of the proverbial e-commerce pie.
https://www.fool.com/the-ascent/small-business/e-commerce/articles/ecommerce-strategies/