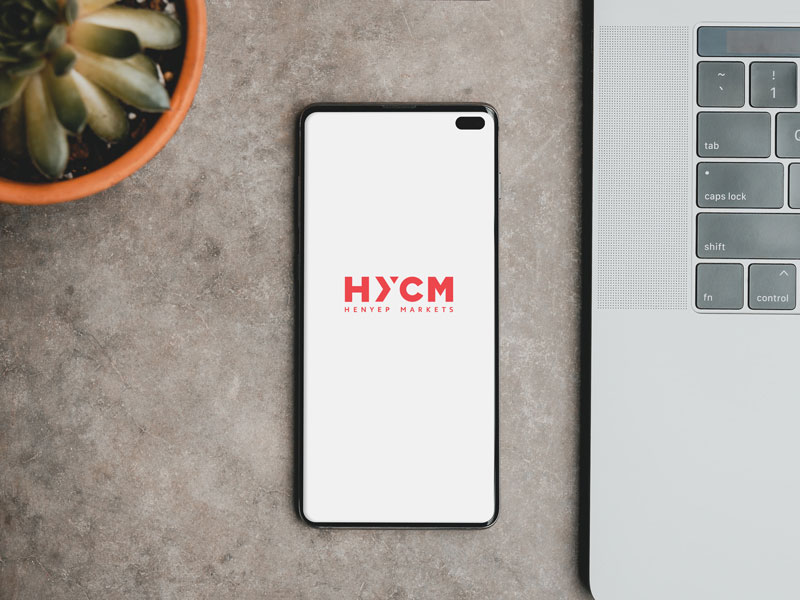 &nbsp
In some ways, affiliate marketing is an unsung hero. Its siblings, SEO, content marketing and PPC have had the spotlight on them for a long time, while this tried and tested marketing mainstay sometimes doesn't get the attention it deserves. That is why it is hard to find an affiliate program in the FX space that would tick all the boxes of the lucrative scheme. This is not the case with the HYCM's partnership programme, HY Affiliates, which has been perfected over the years to deliver results to both the broker and its affiliates.
The stats
This is despite the budgets for affiliate marketing growing every year with no sign of the trend slowing down. According to Statista, affiliate marketing is estimated to be worth $12bn globally. Another interesting fact is that back in 2020, affiliate marketing came 7th in LinkedIn Learning's list of top 10 "hard" skills, citing the "decline of traditional advertising and the rise of social media" as reasons for the current desirability of affiliate marketing skills among employers. According to affiliate network AWIN, at the start of 2020, 25 percent of consumers new to brands made a purchase through an affiliate link. By the height of the pandemic this figure was up to 37 percent and has remained above 30 percent since the reopening.
Affiliate marketing as diversification
In the forex industry, while we recognise the value of both affiliates and IBs (introducer brokers), historically it has been IBs that have gained the most traction because these partners tended to bring their own traders with them and were thus regarded as a more reliable source of volumes. Even as SEO and PPC have risen to prominence, it's something of an open secret that a substantial portion of many FX brokers' volumes continue to be generated through IB relationships for the above reasons.
At HYCM, we've found that developing a modern affiliate marketing strategy is a fantastic way to diversify our volume streams and potentially open up our services to segments that may not be reached via other means. This is because the social media technologies that have evolved since the early days of the Internet have created the ideal conditions for affiliate marketing strategies. Whether it be influencers, niches, or localised messaging that's your priority, the platforms we now have available to us are ideal for developing all three of these different styles of affiliate marketing.
Get your commissions right
Market research is important when it comes to setting your commission structure. Spend some time researching what other brokers in your segment are offering in order to see how you can differentiate your own offering. For instance, in our affiliate program HY Affiliates, we opted to offer up to $1,000 per acquisition. Recognising how competitive CPAs are becoming, we decided to offer commissions in the higher tier of what's commonly available because we're confident in the ability of our value-added tools, services and support structure to retain incoming clients once acquired.
In order to further make our affiliate offering stand out, we also decided to make our partnership as flexible as possible. This involves giving our affiliates the choice of revenue share and per-lot rebates as well as the standard CPA model.
Manage your affiliates properly
With the above settled, it's important to understand the importance of affiliate management systems. We can't stress enough how many affiliate programs fail due to inadequate management. Now we're not here to debate the virtues of in-house developed or third-party management systems. What we will say, though, is that if you talk to affiliates, irrespective of industry, they all seem to value timely payouts and complete transparency when it comes to reporting.
In other words, your affiliates should be able to know exactly what the state of their account is with you at any given time, which includes up to-the-minute conversion data. Also, there should be zero friction for them when it comes to withdrawing their commissions. The easier you make this process for them, the more likely they are to stay with you, and the likelier you are to attract more affiliates to your cause.
Final thoughts
Never forget that affiliates are spoilt for choice nowadays irrespective of industry. You're not doing anyone any favours by merely offering commissions. You must work hard to make your offering competitive, but also to show that you value these people as partners that are part of your organisation's success.
That is why choosing to partner with one of the most reliable and established global forex brokers such as HYCM by joining our affiliate program HY Affiliates, our affiliates benefit not only from the possibility to introduce their clients to the exciting and fast-growing world of online trading but also from the opportunity to earn high levels of commission and to generate high conversion rates with their traffic.